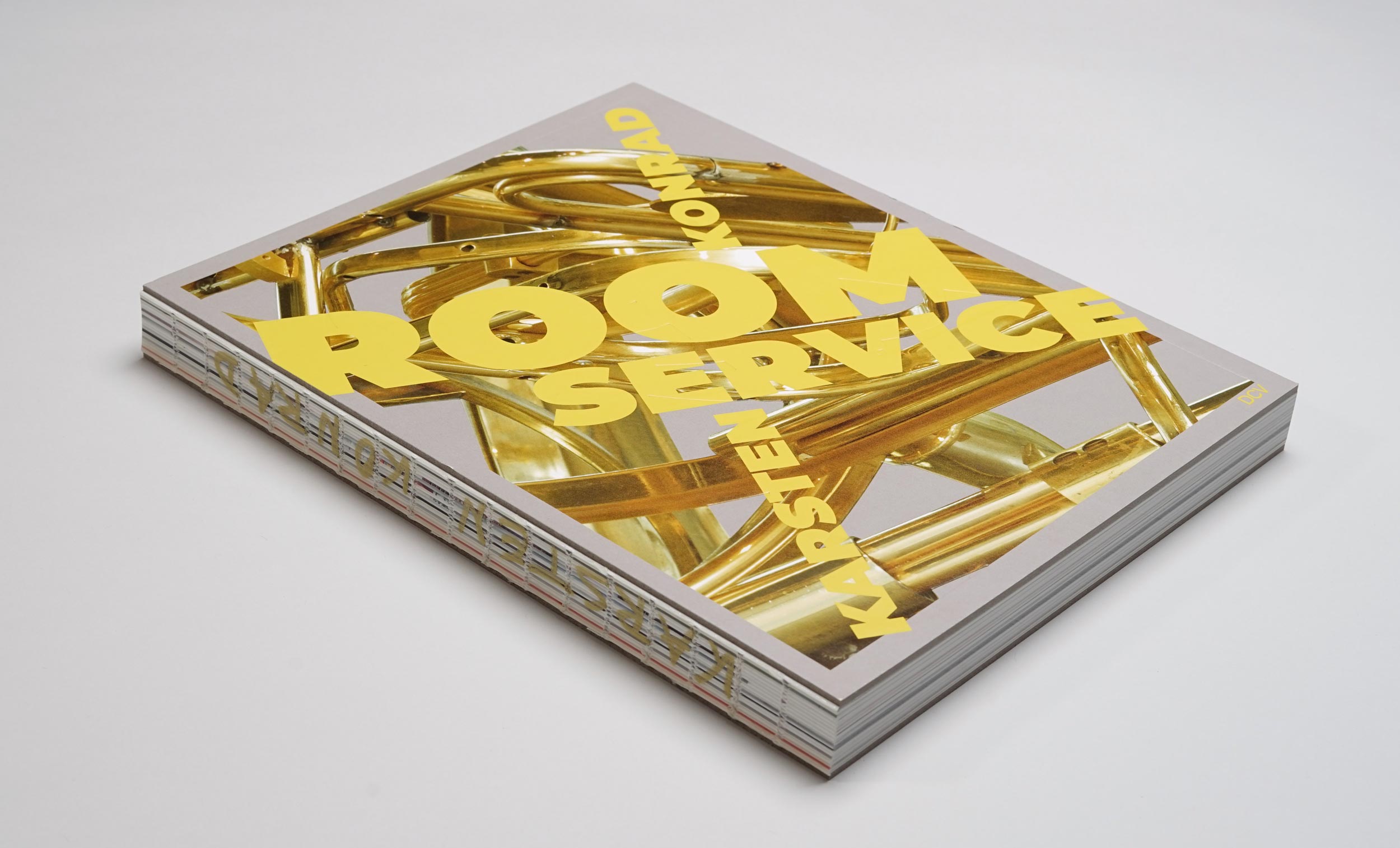 Karsten Konrad
Room Service
| | |
| --- | --- |
| Editor(s) | Alexander Ochs |
| Author(s) | Martin Conrads, Alexander Ochs, Ulrike Pennewitz |
| Design | Marina Dafova |
| Cover | Hardcover |
| Size | 24 x 30 cm |
| Pages | 272 |
| Illustrations | 250 |
| Language(s) | German, English |
| ISBN | 978-3-96912-037-8 |
The Visual Archeologist
Objets trouvés, used designer objects, and discarded furniture are the defining elements of the sculptor Karsten Konrad's (b. Würzburg, 1962; lives and works in Berlin) material poetics. Not unlike the Dadaist or Surrealist readymade, the works that Konrad has made since the 1990s transform these "disregarded things" into sculptures, immersive installations, reliefs, and collages. Detecting the faint traces that anonymous consumers have left on the secondhand stuff, he unfolds an archaeology of the present. Konrad's first monograph in a decade offers comprehensive insight into an oeuvre that throws the marginal into relief and questions the destructive impact of unbridled consumerism.
Karsten Konrad studied at Johannes-Gutenberg-Universität, Mainz, and the Royal College of Art, London. He has been professor of sculpture at the Universität der Künste in Berlin since 2016. His works are held, amongst others, by the Bundeskunstsammlung Bonn and the Margulies Collection, Miami.
Each copy is hand-signed by the artist on the spine.