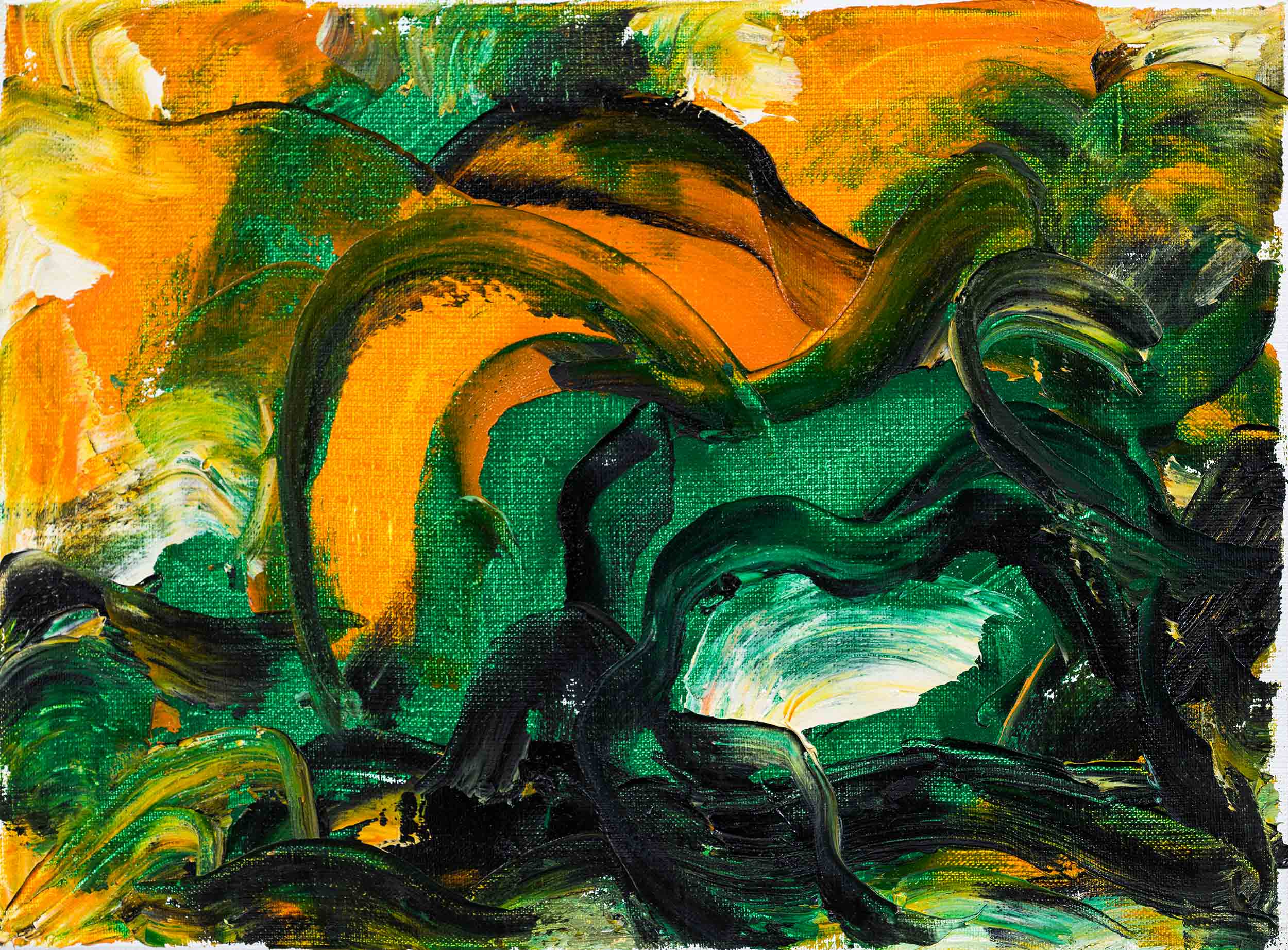 Chunqing Huang
Painter's Portrait II
| | |
| --- | --- |
| Editor(s) | Galerie Kornfeld Berlin |
| Author(s) | Mark Gisbourne, Tilman Treusch, Dorothea Zwirner |
| Design | Book Book, Berlin |
| Cover | Softcover |
| Size | 24 x 30 cm |
| Pages | 80 |
| Illustrations | 33 |
| Language(s) | German, English |
| ISBN | 978-3-96912-081-1 |
The artist Chunqing Huang's (b. Heze, China, 1974) Painters' Portraits are anything but conventional likenesses. The portraits of artists including Louise Bourgeois, Anselm Kiefer, Martin Kippenberger and Imi Knoebel are acts of gestural-expressive abstraction and probing visual studies of the artist's own recollections. Chunqing Huang paints meditations on art itself, systematically working through the vocabulary of abstract painting from Germany to the United States. The series Painter's Portrait II features Chunqing Huang's thirty most recent works from a series the artist has been transferring to canvases measuring 40 x 30 cm since 2016.
Painter's Portrait II represents Chunqing Huang's personal reflections on her influences, from Impressionism to expressive tendencies in abstract painting, which now make its début in book form. The catalogue showcases the portraits, each of which is distinguished by its own gestural quality and individual palette.
Chunqing Huang studied painting and interdisciplinary art at the Städelschule, Frankfurt am Main, where Wolfgang Tillmans and Peter Angermann were her teachers, and graduated from Hermann Nitsch's master class. The German-Chinese artist's work has been featured in numerous solo and group exhibitions. A first selection from the Painter's Portrait series was on view at Kunsthalle Wiesbaden and Museum Wiesbaden in the summer of 2021; the catalogue Painter's Portrait II is released in conjunction with her exhibition of the same title at 68projects, Berlin.