About us


DCV builds on the proud tradition of edition cantz, the renowned art book publisher that released standout publications including the companion volumes for the German pavilions at the 35th and 36th Biennales di Venezia, the documenta IX and documenta X catalogues, and monographs on Gerhard Richter, Sol LeWitt, Andy Warhol, and other major artists. In addition to contemporary art catalogues and monographs, the program now also encompasses books on photography, architecture, design, and fashion. In its history of over eighty-five years, which DCV (Dr. Cantz'sche Verlagsgesellschaft) now carries into the twenty-first century's third decade, the publishing venture has been closely associated with Dr. Cantz'sche Druckerei, a printing house that continues to produce art books of the highest quality.
Dr. Hugo Cantz and his wife Caroline founded Dr. Cantz'sche Druckerei in Bad Cannstatt near Stuttgart, Germany, in 1933. After the war, their son Walter Cantz, a typesetter by training, took the company's helm. He produced bibliophile private prints for Hermann Hesse and portfolios by Oskar Schlemmer and, from 1951 on, published the catalogues accompanying the annual exhibitions of the Deutscher Künstlerbund. Cantz transformed his parents' printing workshop into an enterprise with clients all over the world; he enjoyed a reputation for excellence as far as New York, where James Laughlin, the legendary founder of New Directions Publishing, relied on Cantz's expertise to design and print some of his books.
The brand edition cantz for the publishing arm of Dr. Cantz'sche Druckerei was introduced in the 1970s. In 1990, the company acquired Gert Hatje's publishing business; the two were merged into Hatje Cantz Verlag in 1999. Dr. Cantz'sche Druckerei and DCV are now subsidiaries of Wurzel Mediengruppe, under whose roof edition cantz was reestablished as a separate company in 2018. In fall 2019, Uta Grosenick took over the management of the publishing house, set up an office in Berlin and launched the rebranding to DCV.
DCV offers high-quality books and editions of contemporary art and culture, but is also a reliable partner for the production and distribution of your own publication.


Preview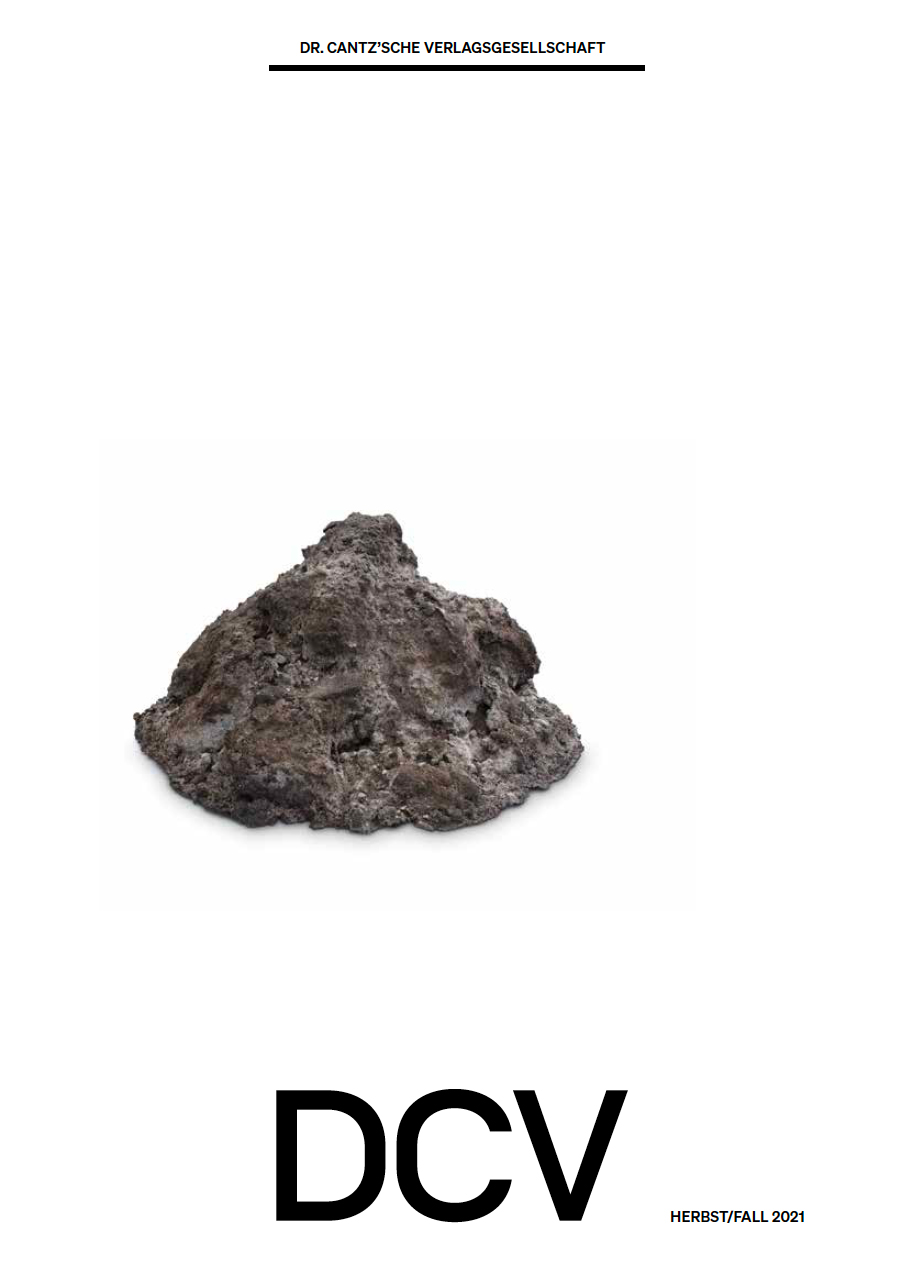 Herbst / Fall 2021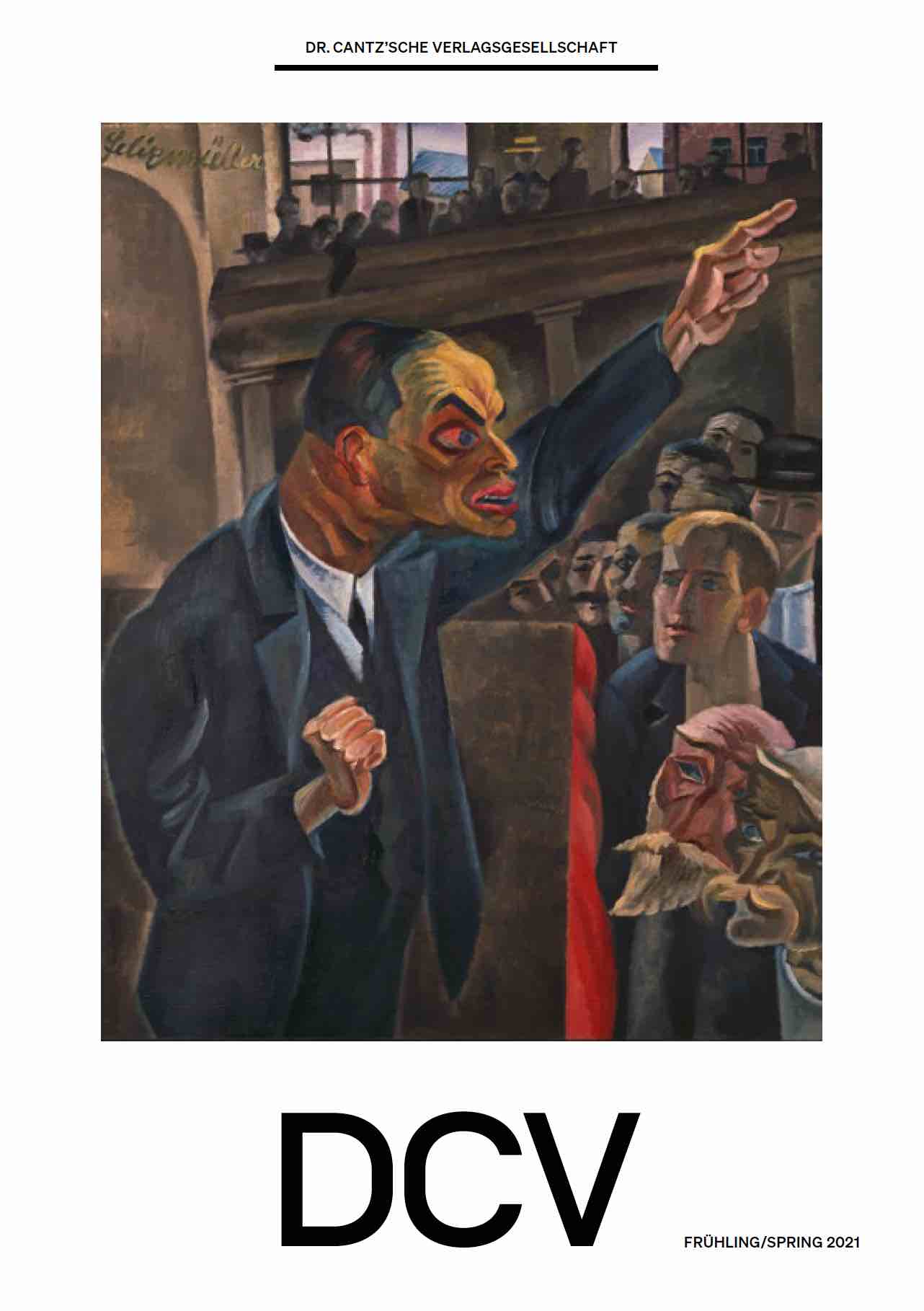 Frühling / Spring 2021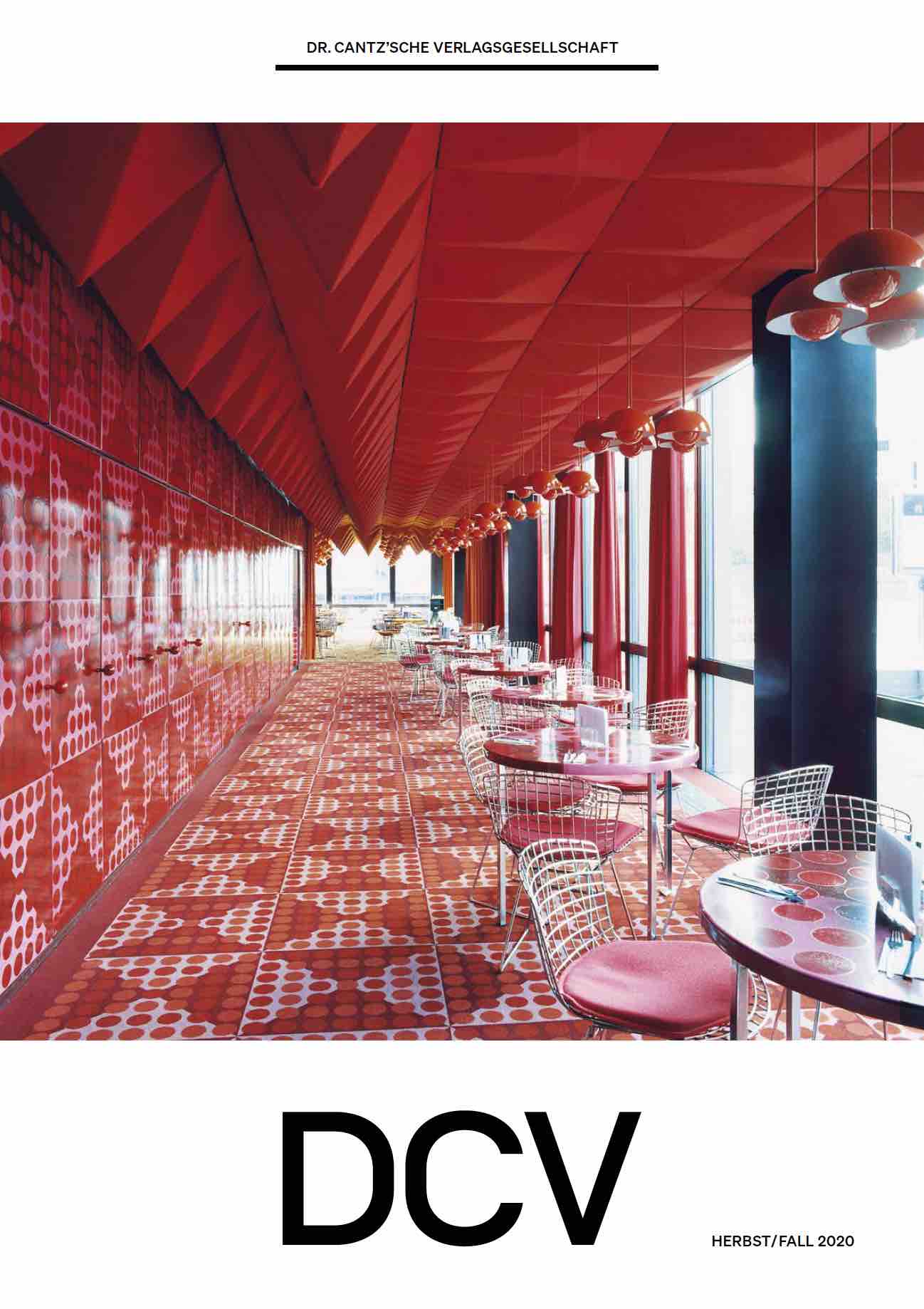 Herbst / Fall 2020