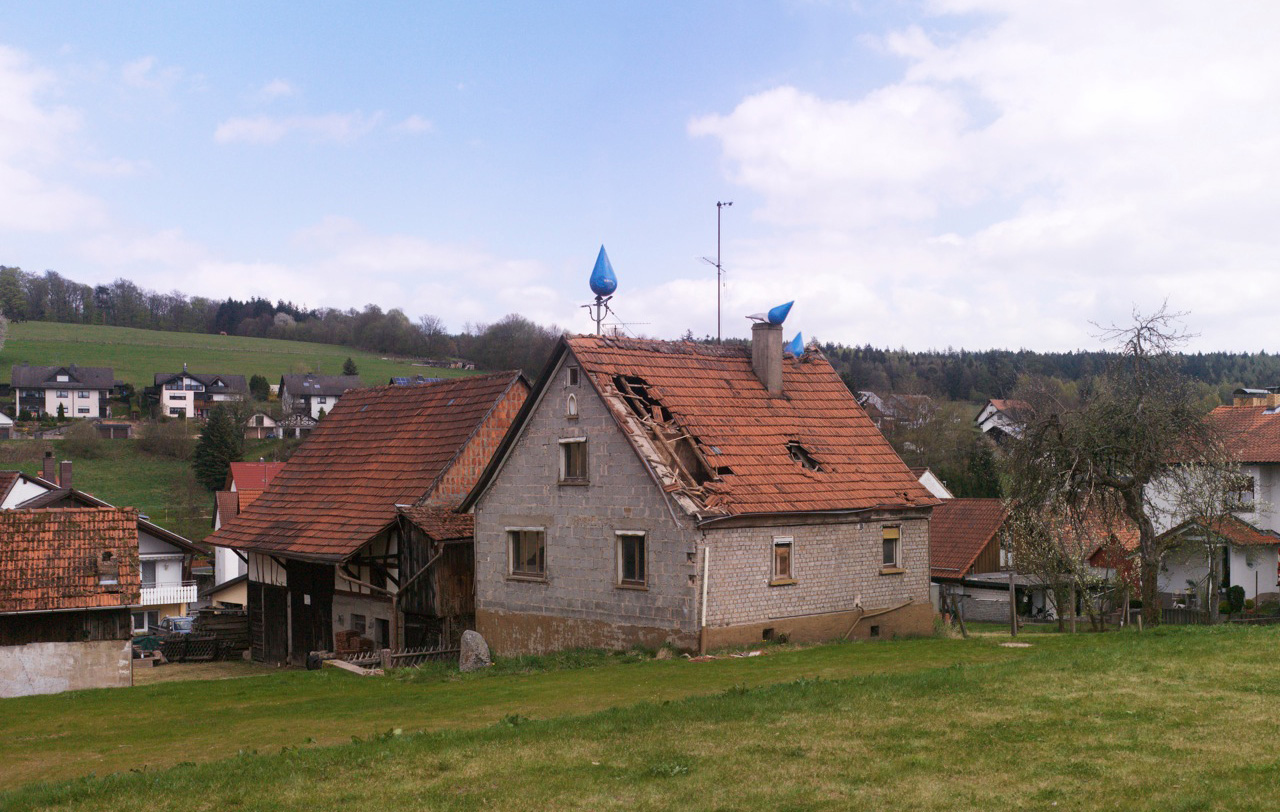 MS 00 22
Michael Sailstorfer – Works 2000–2022
| | |
| --- | --- |
| Editor(s) | Michael Sailstorfer |
| Author(s) | Johanna Adam, Maria Bremer, Kris Douglas, Bernd Euler, Lukas Feireiss, Friedrich Gräfling, Johanna Gräfling, Sigurd Larsen, Magdalena Mai, Frank Steinhofer, Neville Wakefield |
| Design | Heimann + Schwantes |
| Cover | Clothbound hardcover |
| Size | 24 x 30 cm |
| Pages | 320 |
| Illustrations | 450 |
| Language(s) | German, English |
| ISBN | |
MS 00 22 – Michael Sailstorfer: Works 2000–2022
Michael Sailstorfer (b. Velden/Vils, Germany, 1979; lives and works in Berlin) is one of the most renowned German sculptors and object artists of his generation. His sculptural creations, which often require extensive planning and complex production processes, are the results of reflections on and reinterpretations of everyday objects: intriguing, bizarre, and sometimes humorous experimental arrangements and artifacts that interact with their environments, create spaces, or self-deconstruct. These transformative processes combine conceptual depth with poetic allure and tell stories of the passage of time and disintegration. Many of Sailstorfer's installations depend on the beholder's active engagement for their effect. He typically documents his sculptural experiments with the camera and later shares them with the public in the form of videos or photographs.
The extensive monograph MS 00 22 presents the most important works from Sailstorfer's creative career. Formally diverse writings and conversations with the artist offer profound insight into his practice.
Michael Sailstorfer studied with Olaf Metzel at the Munich Academy of Fine Arts from 1999 until 2005 and at Goldsmiths College, London, in 2004–05. He has won a number of art awards, including the Kunstpreis junger westen (2011) and the Vattenfall Contemporary (2012). Selected solo exhibitions: Schirn Kunsthalle, Frankfurt (2007); Kestnergesellschaft, Hannover (2010); Kunsthalle Nürnberg (2011); Contemporary Arts Center, Cincinnati, Ohio (2014).