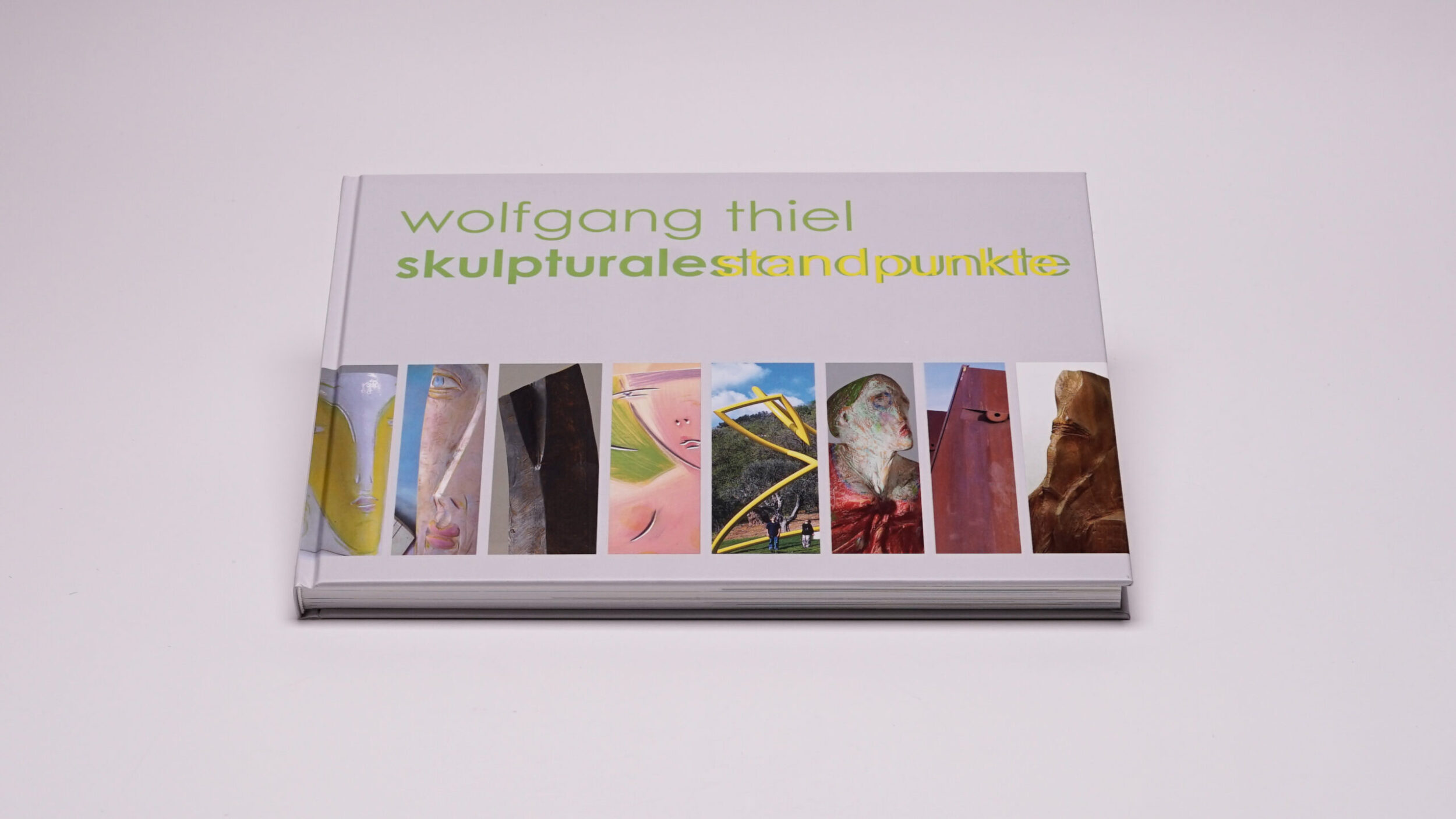 wolfgang thiel
skulpturale standpunkte
| | |
| --- | --- |
| Author(s) | Ulo Simon |
| Design | Hans-Ulrich Simon, Wolfgang Thiel |
| Size | 31 x 25 cm |
| Cover | Hardcover |
| Pages | 148 |
| Illustrations | 272 |
| Language(s) | German |
| ISBN | 978-3-96912-111-5 |
Wolfgang Thiel (b. Zweibrücken, 1952; lives and works in Plochingen) is a sculptor who makes figurative work. He is especially interested in the southern German tradition of colorfully painted sculpture, which he seeks to bring into the twenty-first century. His experimental handling of various genres and materials suggests a researcher's mind. Switching between different materials is key to Thiel's approach because their particular characteristics demand his constant attention. Å playful aspect is essential to all his works, which include large-format sculptures in public settings (more than thirty have been installed in Germany) as well as sculptural garden landscapes, stage designs, and costumes.
The opulent wide-format book containing almost three hundred illustrations offers a representative overview of Wolfgang Thiel's oeuvre and includes the first complete chronological catalogue raisonné of his works in wood.
Wolfgang Thiel studied at the Stuttgart State Academy of Art and Design from 1970 until 1976 and later taught at his alma mater from 1987 until 1991. From 2008 until 2018, he held a teaching position at the Hochschule für Technik Stuttgart. In 1990, he won the Art Award of the City of Stuttgart. Since 1977, Thiel's work has been showcased in numerous solo exhibitions in Switzerland, France, and Germany.