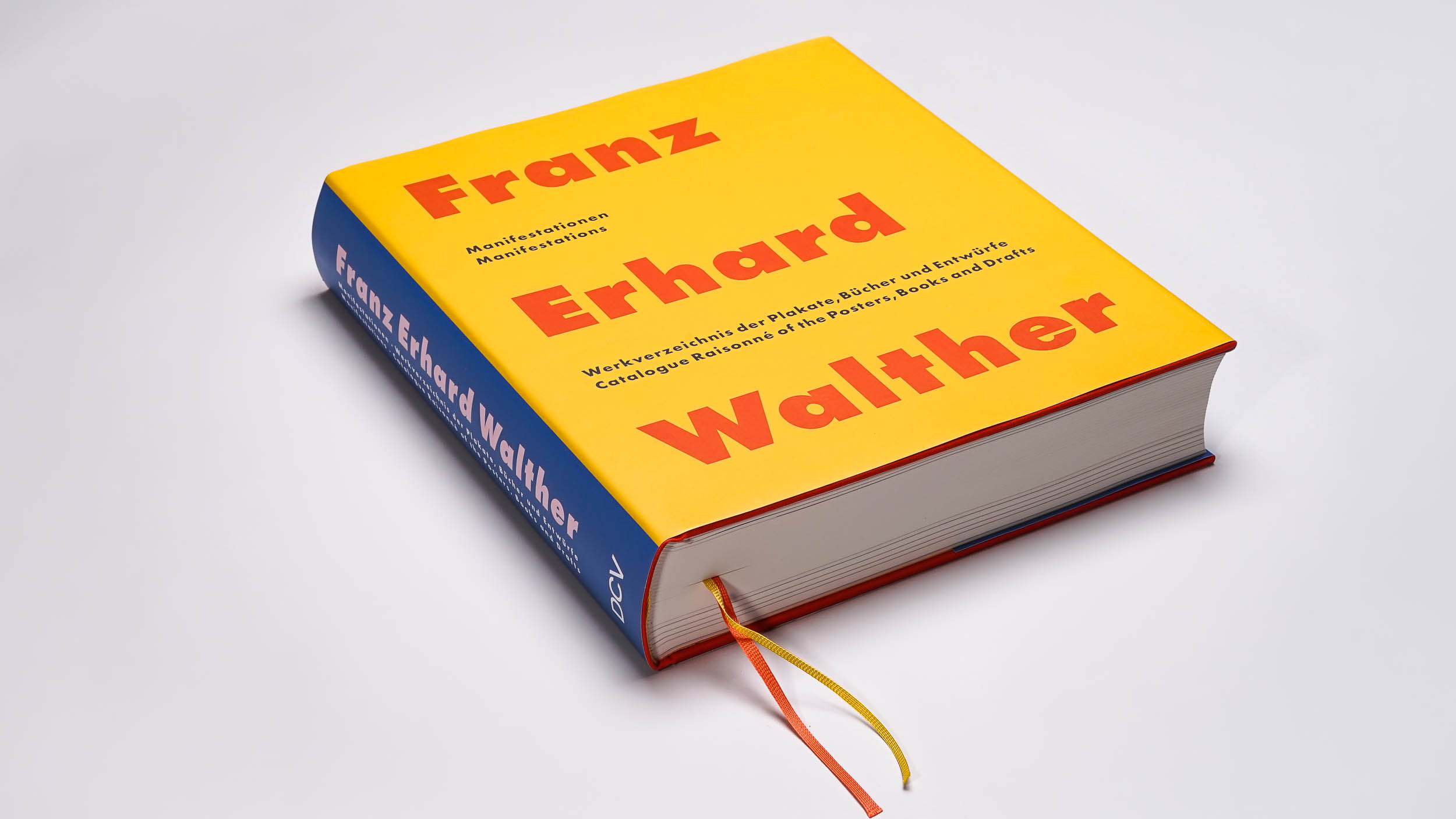 Franz Erhard Walther
Manifestations. Catalogue Raisonné of the Posters, Books and Drafts 1958–2020
| | |
| --- | --- |
| Editor(s) | Claus von der Osten, Rene S. Spiegelberger |
| Author(s) | Claus von der Osten, Erik Verhagen, Rene S. Spiegelberger, Susanne Walther |
| Design | Kaisers Ideenreich |
| Size | 25,5 x 29 cm |
| Pages | 560 |
| Illustrations | 500 |
| Cover | Clothbound hardcover with dustjacket |
| Language(s) | English, German |
| ISBN | 978-3-947563-54-8 |
"I don't make any artistic difference between a poster design and my Work Drawings."—Franz Erhard Walther
Franz Erhard Walther (b. 1939, Fulda; lives and works in Fulda) is a German sculptor and creator of conceptual, installation, and process-based art whose work often stands in relation to his, or the beholder's, body. For four decades, Walther designed artist's posters, a genre that has become an anachronism in our contemporary digital world. This book is the first to gather his extensive output in the format in a single volume, rounded out by a wide-ranging survey of his designs and artist's books.
"Artists give so much time, passion, and energy to their books that they are as important as very big installations. 'Manifestations' is a very important artist book."
Hans Ulrich Obrist, Artistic Director, Serpentine Galleries, London
"The new catalogue raisonné by Franz Erhard Walther is a masterpiece of parergon aesthetics. With his 'Manifestations', the blurring of the boundaries between work and design, Franz Erhard Walther, after his performative sculptures, has achieved another great success for the emancipatory differentiation of the concept of the work of art."
Peter Weibel, Director, ZKM | Center for Art and Media, Karlsruhe
"Franz Erhard Walther is nothing less than an exceptional 20th-century artist who has consistently questioned and fundamentally changed what a work of art can be. The innovative power of his comprehensive oeuvre is, of course, primarily evident in his art, but this publication of his manifold designs also provides an overview that is as wonderful as it is extraordinary."
Andreas Beitin, Director, Kunstmuseum Wolfsburg
Franz Erhard Walther studied at the Werkkunstschule Offenbach am Main and the Staatliche Hochschule für Bildende Künste – Städelschule in Frankfurt am Main. He completed his education with a stint at the Kunstakademie Düsseldorf, where Gerhard Richter and Sigmar Polke were among his fellow students. His works were on display at documenta 5, 6, 7, and 8, and in 2017, Walther received the Golden Lion at the 57th Biennale di Venezia.