You cannot add "Jeff Wall
Appearance" to the cart because the product is out of stock.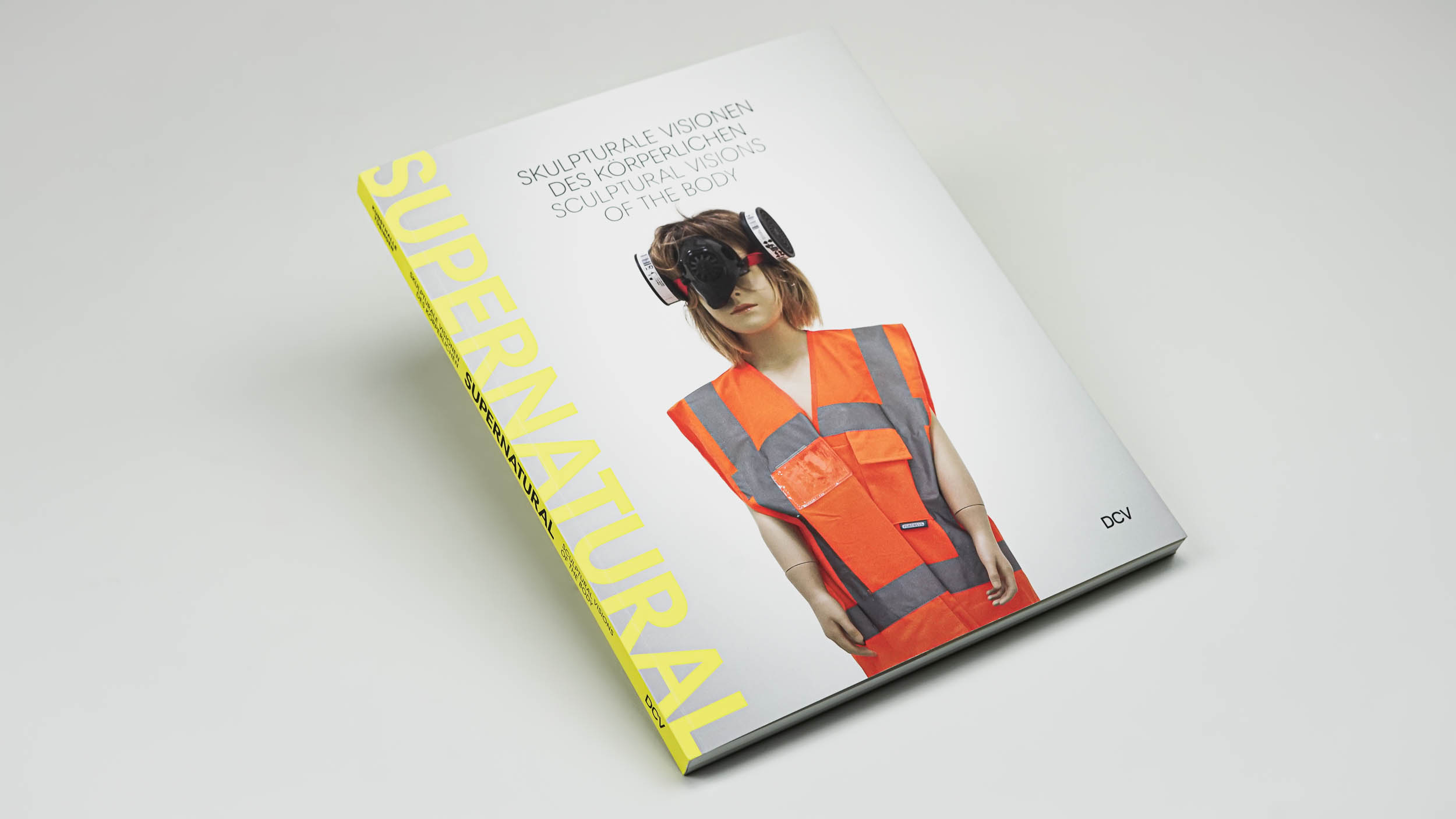 Supernatural
Sculptural Visions of the Body
| | |
| --- | --- |
| Editor(s) | Nicole Fritz, Kunsthalle Tübingen; Maximilian Letze, Institut für Kulturaustausch |
| Author(s) | Nicole Fritz, Manuela Lenzen, Holger Volland |
| Design | Andy Schmidt |
| Cover | Softcover with flaps |
| Size | 21,5 x 27 cm |
| Pages | 144 |
| Illustrations | 60 |
| Language(s) | German, English |
| ISBN | 978-3-947563-99-9 |
The future of human corporeality in the Anthropocene era
Given the technological development in biogenetics, humans will be able to make existential modifications to all living things, Nature, the animal world and human likenesses in future. What will bodies of the future look like? Who or what will we be? Supernatural offers us some answers in its hyperrealistic and realistic sculptures. These visionary works not only exemplify the impact of the digital revolution and genetic engineering on "posthumans" and the environment, but also illustrate, including in their own hybrid creations, how increasingly blurred the line between nature and culture is now becoming. Technological innovations are also having more and more effects on trends in the latest hyperrealistic sculptures. In using 3D printing to perfect their creation processes and pushing sculptural boundaries to encompass robotics and synthetic biology, artists are opening the door to new design possibilities in artefact, biology and technology for themselves as well.
The book presents works by Anne Carnein, Isa Genzken, Glaser/Kunz, Thomas Grünfeld, Sam Jinks, Josh Kline, Krištof Kintera, Reiner Maria Matysik, Alex May and Anna Dumitriu, Fabien Mérelle, Patricia Piccinini amongst others.