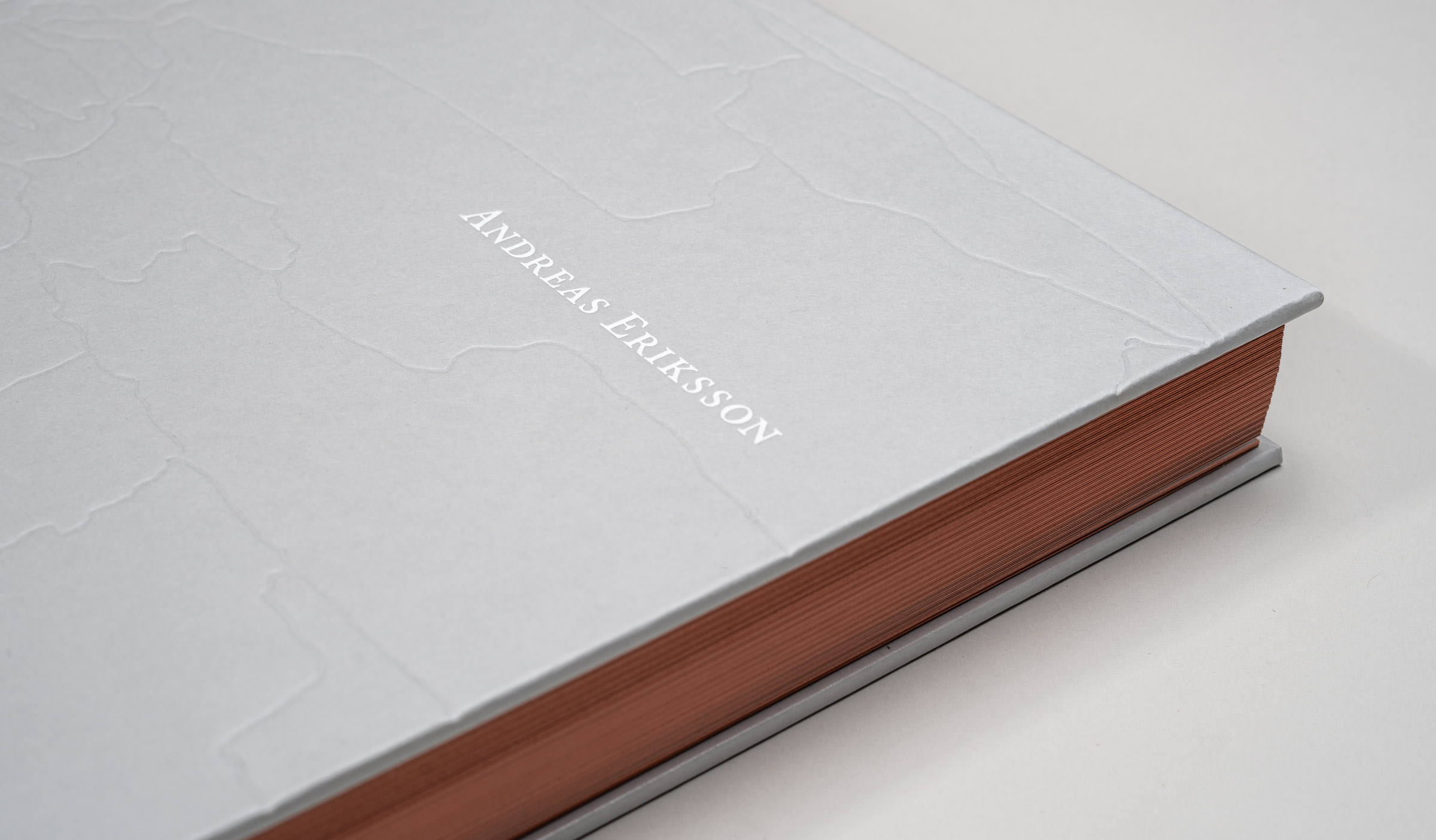 Andreas Eriksson
| | |
| --- | --- |
| Editor(s) | SAK – Sveriges Allmänna Konstförening |
| Author(s) | Sara Walker |
| Design | Patric Leo |
| Cover | Hardcover |
| Size | 22 x 29 cm |
| Pages | 304 |
| Illustrations | 250 |
| Language(s) | English, Swedish |
| ISBN | 978-3-96912-039-2 |
All is related, from the outside in. Look what's behind it.
Andreas Eriksson (b. 1975 in Björsäter, lives and works in Medelplana, Sweden) is one of Sweden's most notable contemporary artists. His artistic practice is based on a traditional painterly language, but he constantly expands this field to also encompass a vast production of textile works. He examines different histories through conceptual twists and turns in sculpture and prints. This monograph, the artist's first, seeks to explain and illustrate Eriksson's development and thoughts behind the meandering array of works he produces. It is a close look behind the canvas.
Andreas Eriksson studied at the Royal Academy of Fine Arts in Stockholm from 1993 to 1998 and represented Sweden with the Nordic Pavilion at the 54. Biennale di Venezia. His most comprehensive solo exhibition to date took place in 2014 at Bonniers Konsthall, Stockholm.