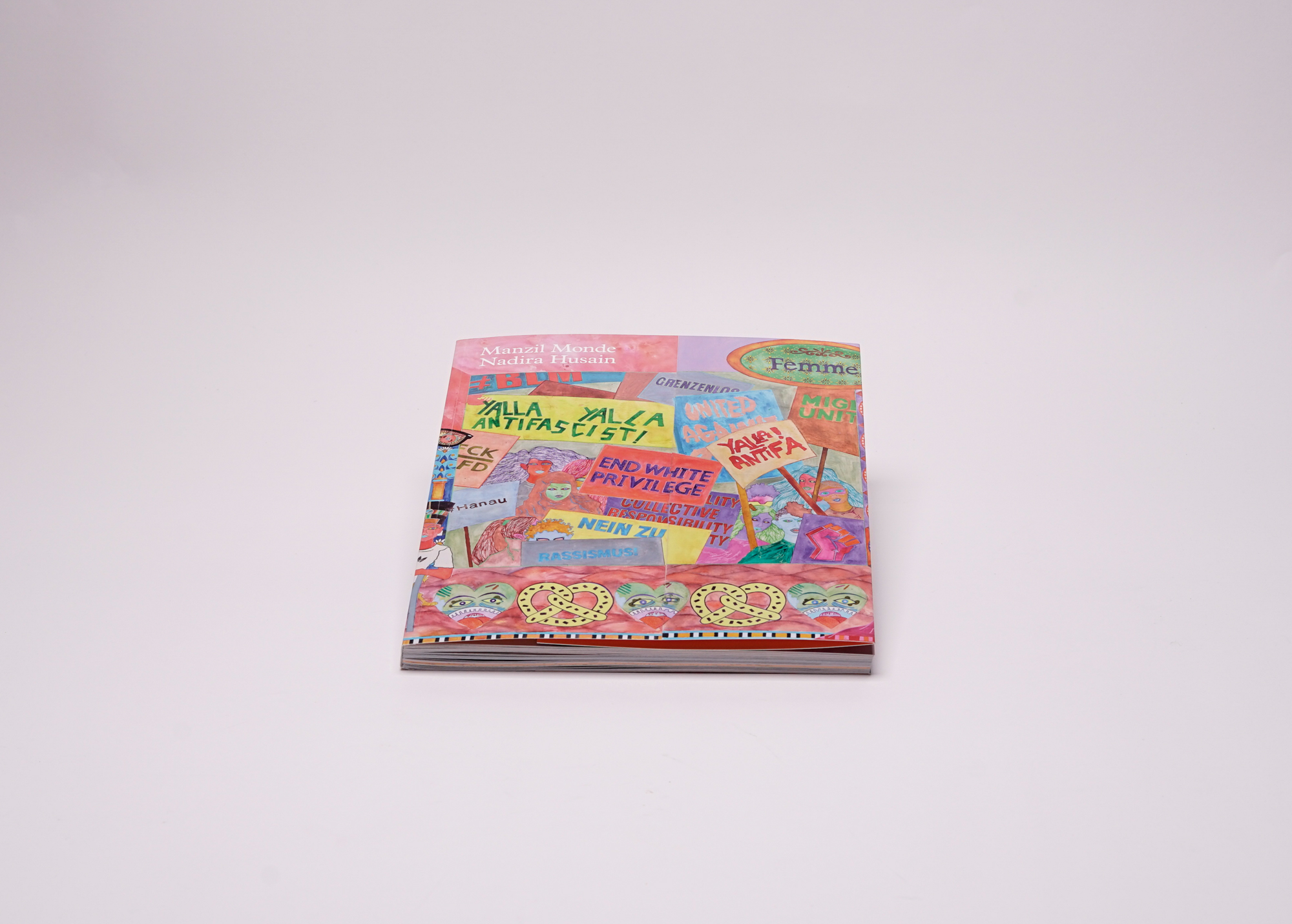 Nadira Husain
Manzil Monde
| | |
| --- | --- |
| Editor(s) | Sandra Bornemann-Quecke, Philipp Gutbrod |
| Author(s) | The book contains several essays that explore Nadira Husain's oeuvre as a significant contribution to the discourse around postmigration in contemporary art. |
| Design | HIT |
| Size | 22 x 28 cm |
| Cover | Softcover |
| Pages | 160 |
| Illustrations | 100 |
| Language(s) | German, English |
| ISBN | 978-3-96912-089-7 |
Nadira Husain's (b. Paris, 1980; lives and works in Berlin, Paris, and Hyderabad) work combines figures, symbols, and ornaments from different cultures in complex imageries that reflect her own multicultural experience. To achieve a harmonious, though by no means placid, coexistence of all elements, the artist harnesses painting, drawing, printing processes, traditional artisan practices, and a range of materials including textile and ceramics, recognizing no hierarchy of media or genre. Hybridization and the translocation of motifs serve her to tease out similarities as well as divergences between myth and pop culture: the Indian deity, the cartoon character, and the fashion label appear as equals in the universe of her art.
The book contains several essays that explore Nadira Husain's oeuvre as a significant contribution to the discourse around postmigration, transculturality, and feminism in contemporary art.
Nadira Husain studied at the École nationale supérieure des beaux-arts in Paris and the University of British Columbia in Vancouver. She is currently a visiting professor at the Berlin University of the Arts, where she co-teaches with the Belarusian artist Marina Naprushkina.