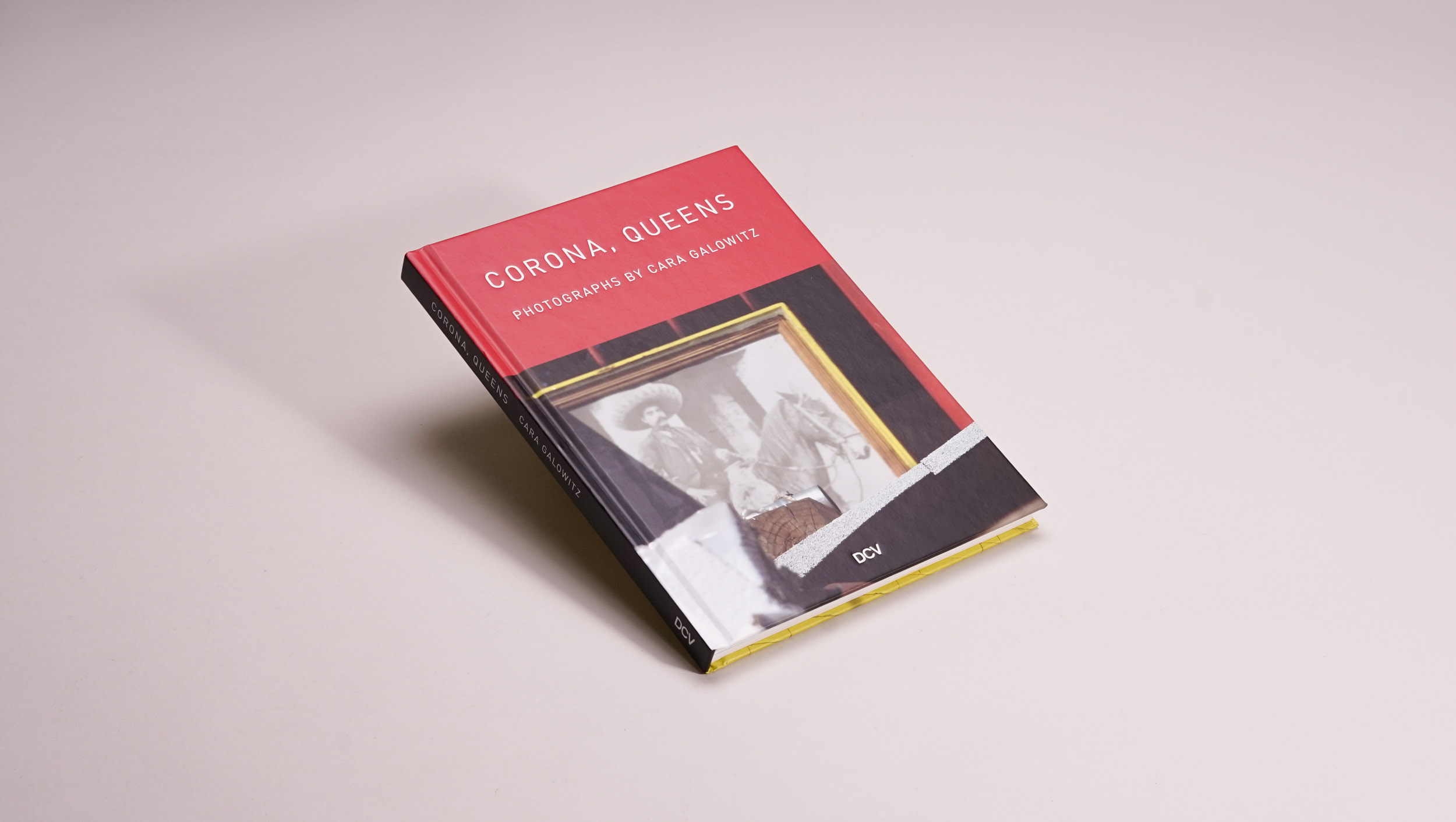 Corona, Queens
Photographs by Cara Galowitz
| | |
| --- | --- |
| Author(s) | Adam Harrison Levy |
| Design | Cara Galowitz |
| Cover | Hardcover |
| Size | 17 x 23 cm |
| Pages | 96 |
| Illustrations | 76 |
| Language(s) | English |
| ISBN | 978-3-96912-083-5 |
For seven years Cara Galowitz (b. 1964, lives and works in New York) walked the streets of Corona, Queens every day during her lunch break from her nearby museum job, where she worked as an art director. These photographs, which she calls "an exercise in seeing", capture the vivid juxtapositions of one of the most ethnically diverse neighborhoods in the world.
Through layers of irony, humor, and visual sophistication, these photographs evoke a place that is a continual work-in-progress, where the past, be it faded lettering or crumbling architecture, collides with the present in the form of spontaneous street decorations, signage, graffiti, and religious iconography. The images evoke the struggle and resilience of the people of Corona, as well as capturing the quirky beauty of the streets.
Cara Galowitz is a graduate of the Cooper Union School of Art where she focused on graphic design, photography, and fine art. She has pursued a long career as a museum art director and has shown work at the Newark Museum, the Museum of the City of New York, and the Grey Art Gallery.