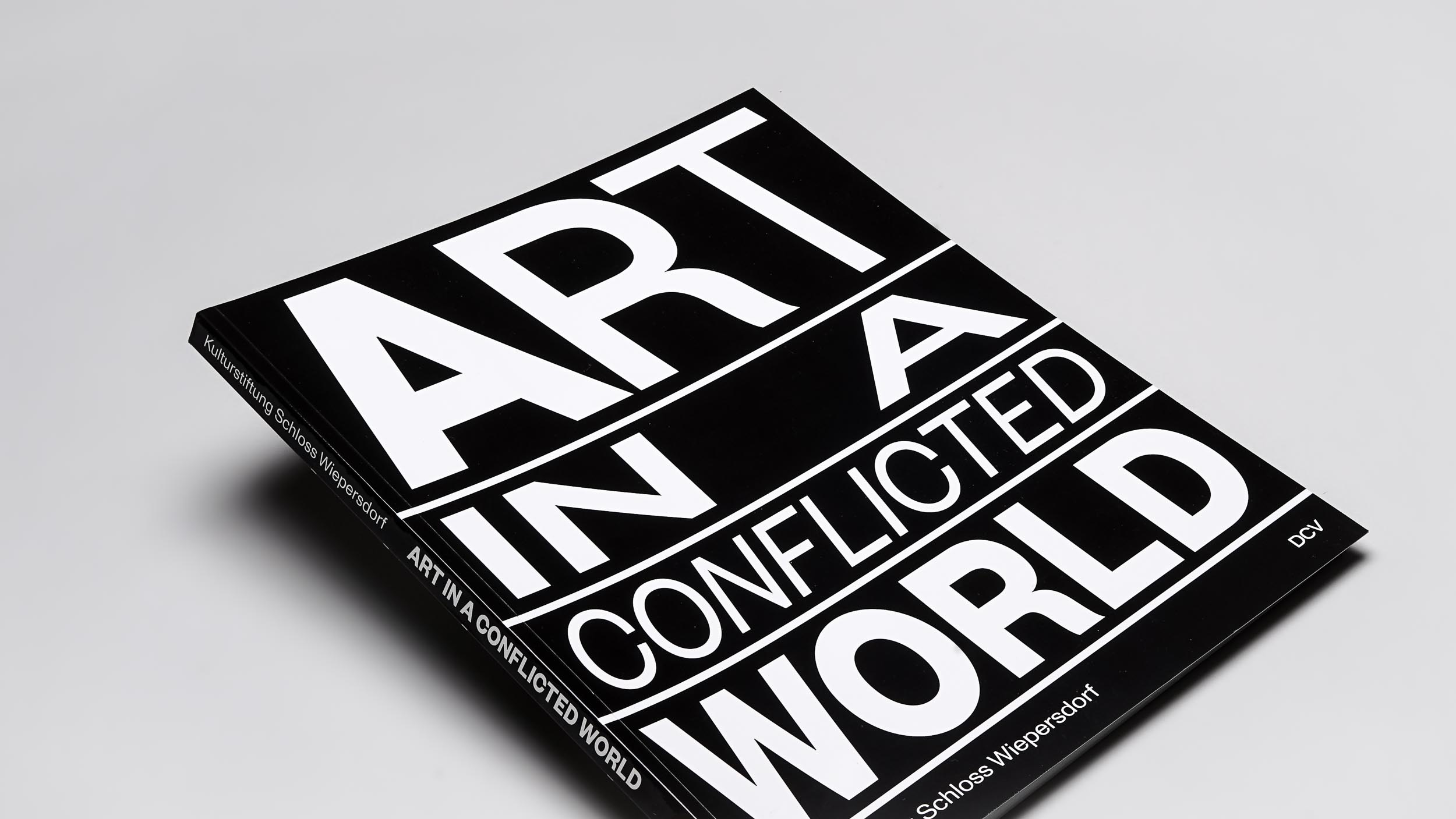 Art in a Conflicted World
| | |
| --- | --- |
| Editor(s) | Kulturstiftung Schloss Wiepersdorf |
| Author(s) | Cécile Bourne-Farrell, Lloyd Corporation, Sarah Dobai, Irmgard Maria Fellner, Alisa Ganieva, Mark Gisbourne, Nikita Kadan, Katharina Raabe, Annette Rupp, Tanya Zaharchenko, Jessica Zychowicz |
| Design | Book Book |
| Cover | Softcover |
| Size | 24 x 30 cm |
| Pages | 120 |
| Illustrations | 70 |
| Language(s) | German, English |
| ISBN | 978-3-96912-035-4 |
Trans-European Perspectives in the Age of Cultural Fragmentation
Since the turn of the millennium, much of the world has become an increasingly unstable and dissonant place. Sharp disruptions define many aspects of our social, cultural, and political relations. Art in a Conflicted World addresses this evolving reality, featuring critical positions articulated by visual artists and writers from Ukraine, Russia, and Great Britain—regions embroiled in extraordinary strife and upheaval. The publication takes a frank look at these multifaceted states of social dissonance and reflects them in diverse artistic and literary inquiries and responses. The contributions are the fruits of an interdisciplinary fellowship program at Kulturstiftung Schloss Wiepersdorf that offers the participants an opportunity to gain fresh creative and cultural insights, test ways of engaging with complexity, and develop models for the future that transcend national boundaries.
The publication presents works by Sarah Dobai, Nikita Kadan, Ali Eisa, and Sebastian Lloyd Rees (Lloyd Corporation) as well as writings by Alisa Ganieva and Tanya Zaharchenko.
The project was mentored by Wolfgang Tillmans, Tom McCarthy, Katharina Raabe, and Mark Gisbourne and received funding support from the German Federal Foreign Office.