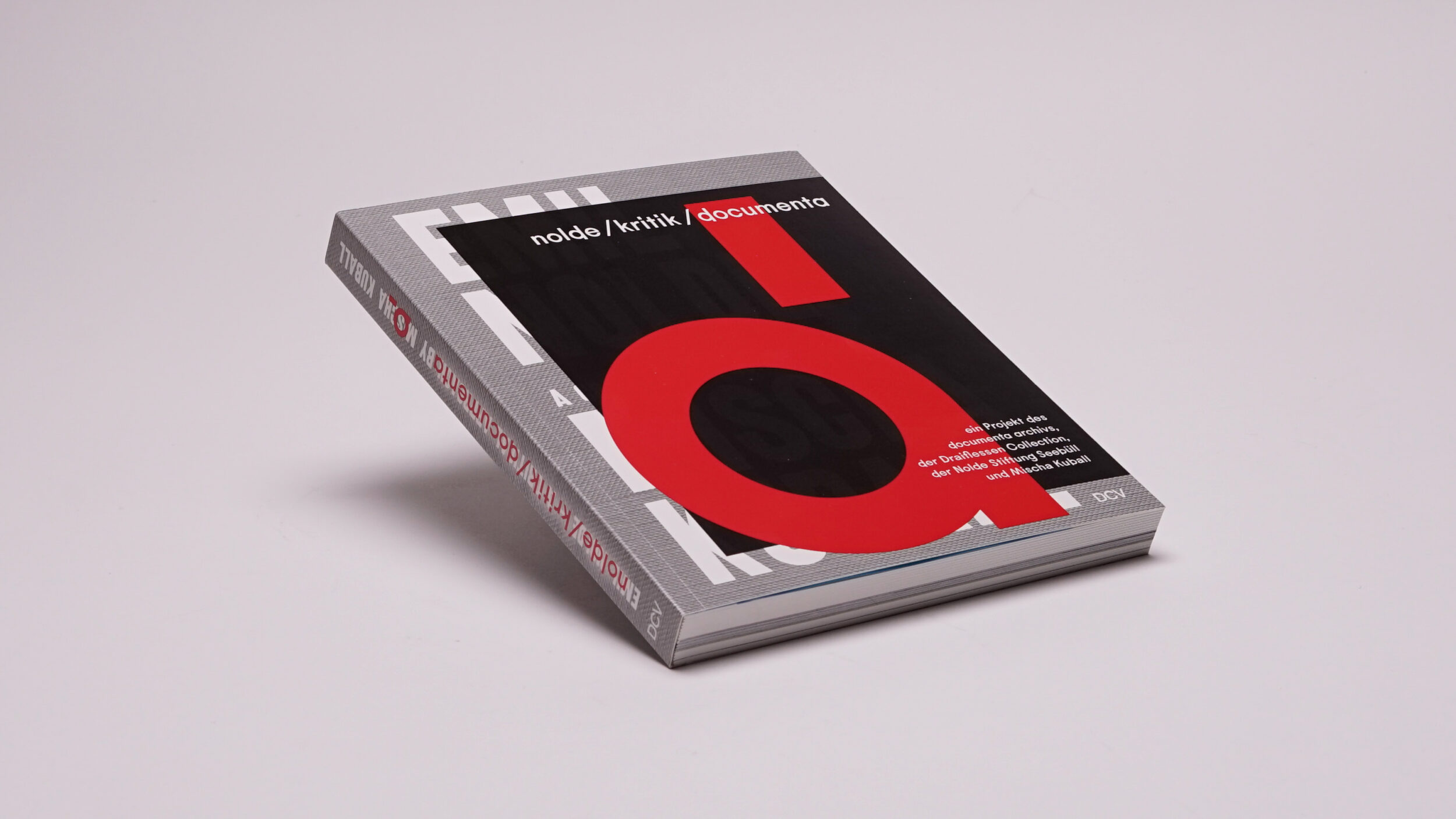 nolde/kritik/documenta (German)
| | |
| --- | --- |
| Editor(s) | Birgitta Coers / documenta archiv, Martin Brenninkmeijer, Corinna Otto / Draiflessen Collection |
| Author(s) | Astrid Becker, Birgitta Coers, Sabine Fastert, Jens Kastner, Nicole Roth, Barbara Segelken, Bill Sherman, Wolfgang Ullrich |
| Design | Studio Carmen Strzelecki |
| Cover | Softcover |
| Size | 18 x 21,5 cm |
| Pages | 220 |
| Illustrations | 30 color and 70 b/w |
| Language(s) | German |
| ISBN | 978-3-96912-076-7 |
Emil Nolde (1867–1956) ranks among the best-known classic modernists. Contemporary perceptions of the artist and his oeuvre are informed by mythmaking as well as its deconstruction. After the Second World War, Nolde himself and art historians of the time portrayed him as a victim of Nazi persecution. More recent critics have drawn attention to his anti-Semitic views and his opportunism in his dealings with the Nazi authorities.
With support from the Nolde Foundation, Seebüll, the Düsseldorf-based conceptual artist Mischa Kuball (b. 1959) delved into the documentary record to shed light on this profoundly ambivalent figure and frame a critical perspective on Emil Nolde's output and actions. The first fruits of his endeavors were shown at the Draiflessen Collection, Mettingen, in the winter of 2020–2021.
Kuball continued his research at the invitation of the documenta archive, Kassel. Based on his findings, the exhibition project "nolde / kritik / documenta" illuminates the ways in which life and oeuvre are interwoven and inquires into the contradictions of modernism, which Emil Nolde as a man and artist may be said to have embodied. The focus of the new project is on the staging of Nolde's works at the first three editions of the documenta exhibition series (1955, 1959, 1964), which were instrumental to establishing the "Nolde myth."
An enlarged and revised edition of the catalogue "nolde / kritik / documenta" is released in conjunction with the exhibition at the Fridericianum, Kassel (December 9, 2022–February 19, 2023).
Mischa Kuball has been professor of public art at the Academy of Media Arts Cologne and associate professor of media art at the Karlsruhe University of Arts and Design/ZKM since 2007.