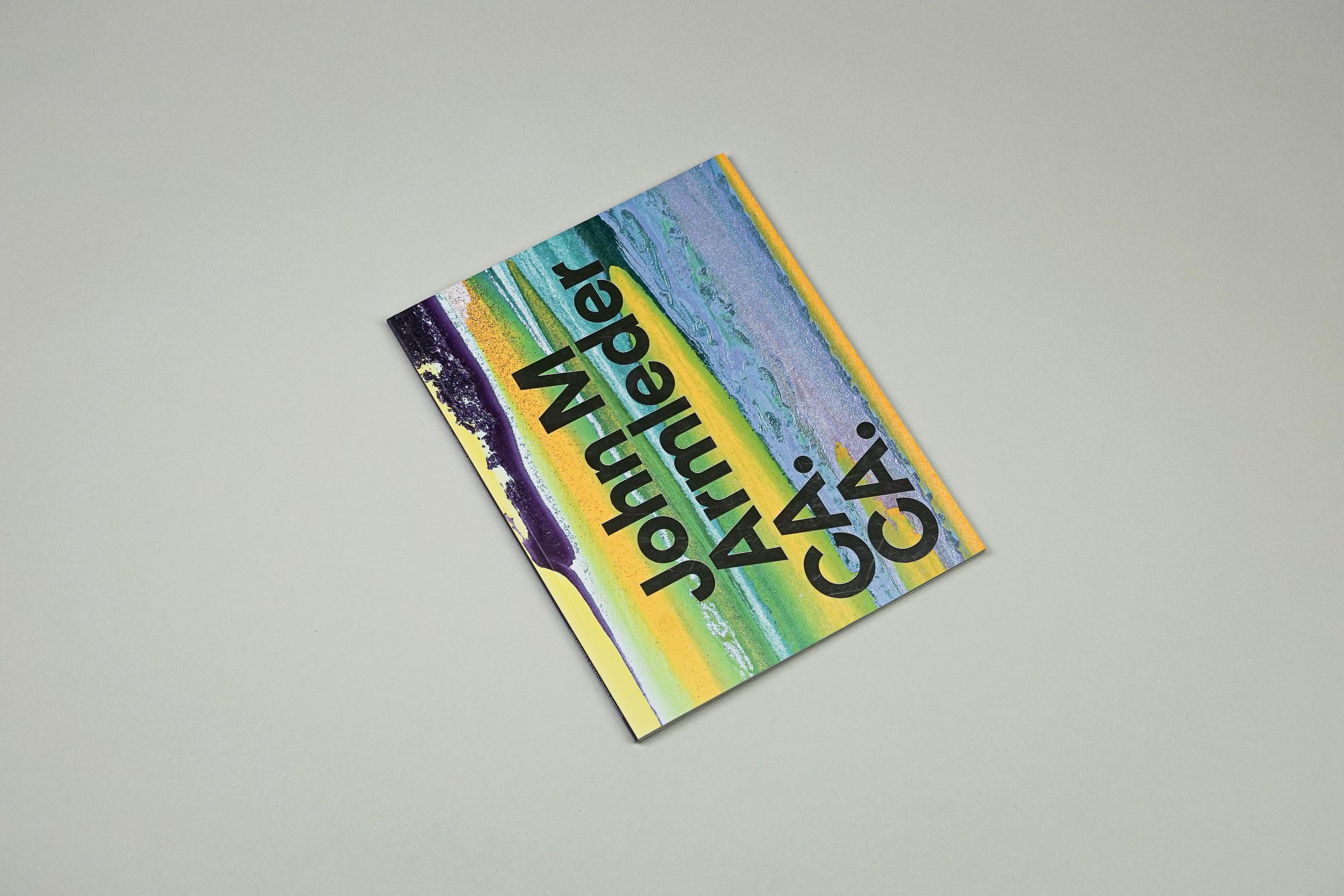 John M Armleder
CA. CA.
| | |
| --- | --- |
| Editor(s) | Ingrid Pfeiffer, Schirn Kunsthalle Frankfurt |
| Author(s) | Ingrid Pfeiffer, Rebecca Herlemann |
| Design | stapelberg&fritz |
| Size | 21 x 27 cm |
| Pages | 64 |
| Illustrations | 23 color and 7 b/w |
| Cover | Softcover |
| Language(s) | German, English |
| ISBN | 978-3-947563-47-0 |
Commentaries on our Present Day Realities and the Status of Art
John M Armleder (b. 1948, Geneva; lives and works in Geneva and New York) is one of the most influential contemporary conceptual, performance and object artists. The profound and the banal, control and coincidence, high culture and everyday life coalesce in Armleder's work to create a unique experience. The works of the Swiss – often humorous or ironically twisted commentaries on contemporary reality – draw on the formal repertoire of Classical Modernism, as well as on video and design. The book focuses on large-scale, site-specific installations and wall pieces, showing in detail the broad spectrum of Armleder's work.
John M Armleder studied at the École des Beaux-Arts in Geneva. He represented Switzerland 1986 at the 42nd Biennale di Venezia and participated in documenta 8 one year later. His work has been exhibited at the Museum of Modern Art, New York, Palais de Tokyo, Paris, and Belvedere, Vienna, amongst others.