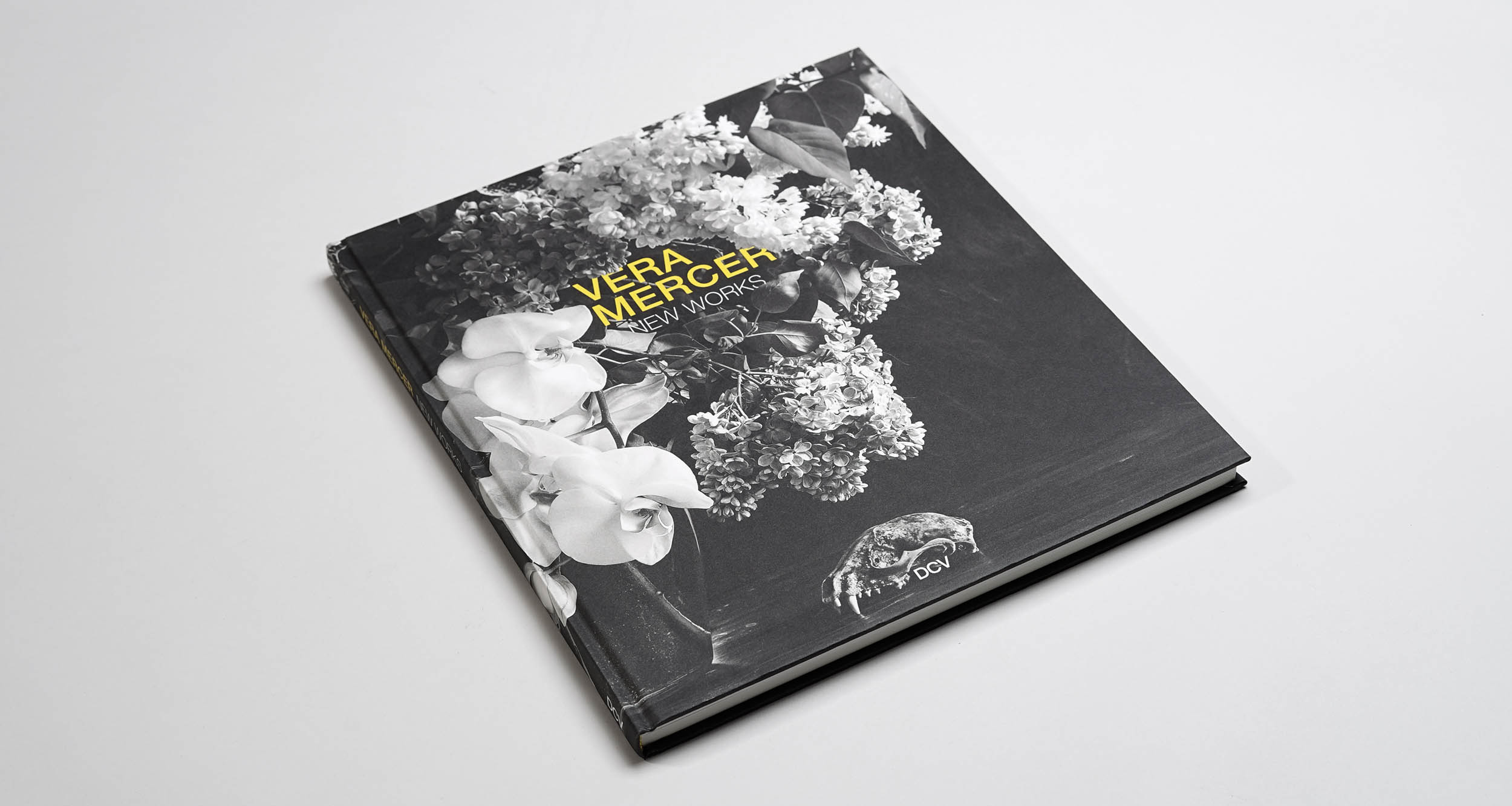 Vera Mercer
New Works
| | |
| --- | --- |
| Editor(s) | Matthias Harder |
| Author(s) | Sergio Fabio Berardini, Matthias Harder |
| Design | Jonas Kirchner |
| Cover | Hardcover |
| Size | 24 x 28 cm |
| Pages | 104 |
| Illustrations | 50 |
| Language(s) | German, English |
| ISBN | 978-3-96912-049-1 |
Beauty and Melancholy, Joie de Vivre and Vanity
The American photographer Vera Mercer's (b. Berlin, 1936; lives and works in Omaha and Paris) oeuvre defies easy summary. She started taking pictures in Paris in the 1960s, making portraits of her then husband Daniel Spoerri—who, like she, was initially training as a dancer—and other members of the Fluxus group and Nouveaux Réalistes, including Emmett Williams and Robert Filiou, Jean Tinguely and Jacques Villeglé. Around the same time, she also photographed Andy Warhol and Marcel Duchamp for various magazines; her friends Eva Aeppli and Niki de Saint Phalle were among her favorite sitters.
In the 1970s, she took a long creative hiatus: after moving to Omaha, Nebraska, she poured all her energy into starting a number of restaurants and developing an entire downtown neighborhood. But then, in the early years of the new millennium, she returned to photography, capturing breathtaking neo-baroque still lifes featuring flowers, fruits, freshly killed game, antique glasses, and illuminating candles in large formats.
Vera Mercer's fourth monograph presents her most recent opulent still lifes in color, as well as a novelty in her oeuvre: restrained black-and-white flower pictures and portraits realized as small-format platinum prints.