You cannot add "Flatland" to the cart because the product is out of stock.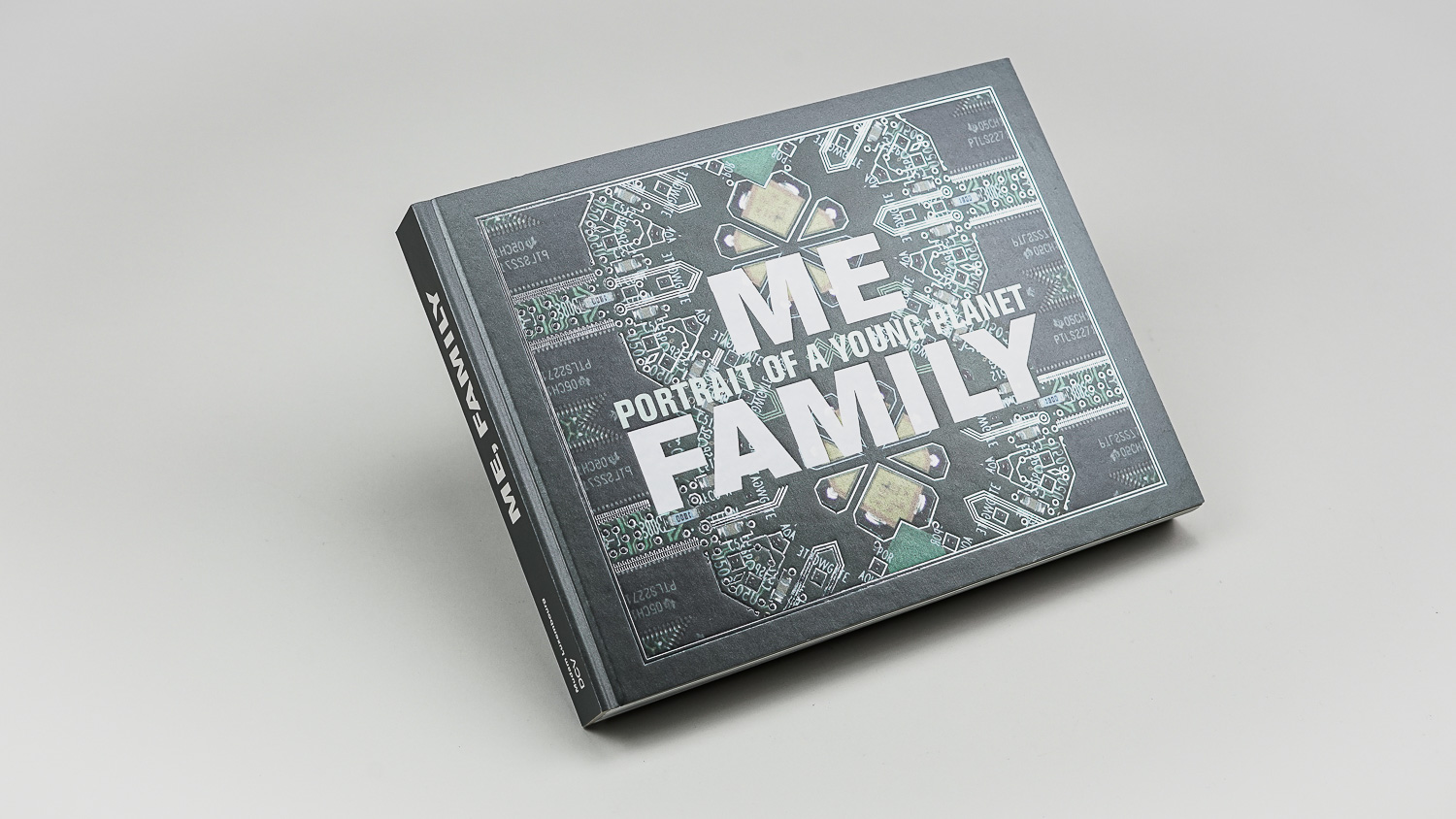 Me, Family
Portrait of a Young Planet
| | |
| --- | --- |
| Editor(s) | Emanuela Mazzonis di Pralafera, Francesco Bonami, Mudam Luxembourg |
| Author(s) | Roland Barthes, Francesco Bonami, Luigi Alberto Cippini, Omar Kholeif, Natalia Kucirkova, Emanuela Mazzonis di Pralafera, Markus Pilgram, Anke Reitz, Carl Sandburg, Ali Smith, Edward Steichen |
| Design | Florence Richard |
| Cover | Hardcover with hot-foil embossing |
| Size | 30 x 23 cm |
| Pages | 284 |
| Illustrations | 116 |
| Language(s) | English, French |
| ISBN | 978-3-947563-84-5  |
A Journey Through Many Worlds
In these times of great uncertainty, the themes that surface in the works of the thirty-six international artists gathered in Me, Family are more relevant than ever. Compiled by Francesco Bonami with a nod to Edward Steichen's historic exhibition The Family of Man, the volume paints a multifaceted portrait of humanity in the early decades of the twenty-first century. The original installation of photographs and excerpts from writers opened at the Museum of Modern Art in New York in 1955 and then went on a seven-year tour of one hundred and fifty museums all over the world. Matching the radicalism of Steichen's conception, Me, Family presents works by contemporary artists who harness a wide range of media and genres to explore the ways in which humans today engage with their manifold coexistent histories and the diverse challenges they confront. Including reproductions of contemporary art as well as representations of social networks, fashions, information technologies, advertising, sound, music, and performances, the book captures a reality that is beautiful, dramatic, and intoxicating by turns. With writings by Roland Barthes, Francesco Bonami, Edward Steichen, and others.
With works by Lawrence Abu Hamdan, Doug Aitken, Sophia Al Maria, Yuri Ancarani, Darren Bader, Lara Baladi, Cao Fei, Cheng Ran, Clément Cogitore, István Csákány, Christian Falsnaes, Harun Farocki, Simon Fujiwara, Rainer Ganahl, Theaster Gates, Jack Goldstein, Andreas Gursky, Thomas Hirschhorn, Hassan Khan, Ga Ram Kim, Olia Lialina, Li Ming, Cristina Lucas, Karolina Markiewicz & Pascal Piron, Eva & Franco Mattes, Shirin Neshat, Philippe Parreno, Mario Pfeifer, Jon Rafman, Cindy Sherman, Marianna Simnett, Rudolf Stingel, Thomas Struth, Wolfgang Tillmans, Jordan Wolfson, Wong Ping, and Akram Zaatari.