You cannot add "Flatland" to the cart because the product is out of stock.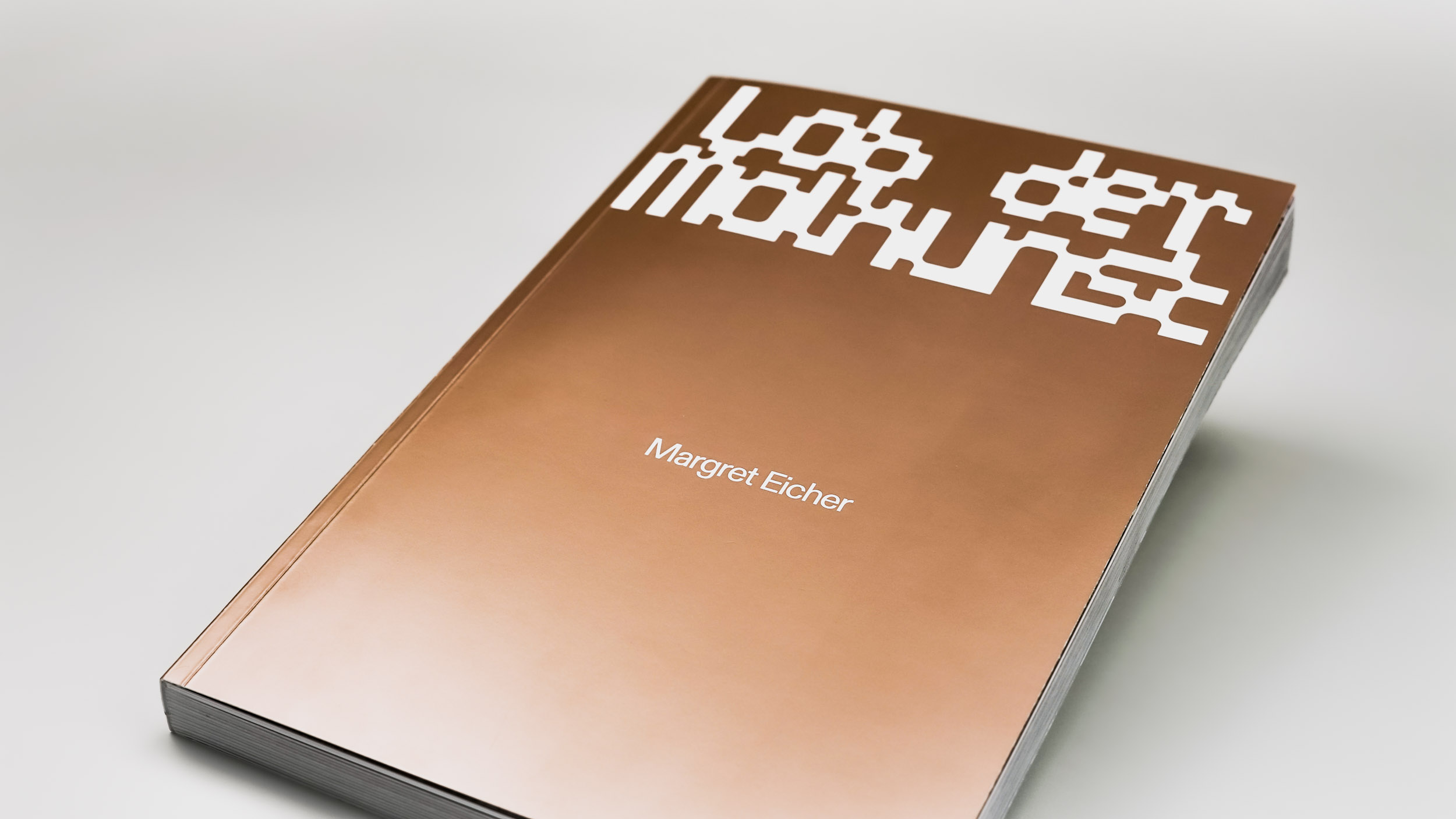 Margret Eicher
Lob der Malkunst
| | |
| --- | --- |
| Editor(s) | Michael Buhrs |
| Author(s) | Michael Buhrs, Marc Wellmann, Margret Eicher |
| Design | Access All Areas (Felix Flemmer, Noëm Held) |
| Cover | Softcover |
| Size | 19,5 x 25 cm |
| Pages | 244 |
| Illustrations | 33 |
| Language(s) | German, English |
| ISBN | 978-3-96912-017-0 |
Contemporary Visual Communication in a Historic Weaving Technique
Margret Eicher's (b. Viersen, Germany, 1955; lives and works in Berlin) large-format tapestries combine the baroque form of the woven picture with familiar motifs excerpted from contemporary media images. She digitizes her sources and then assembles them in painstaking editing work on the computer. The resulting 'media tapestries' occupy the interface between the traditional work of art as a physical object and the electronic noise of the digital realm: two worlds that at first glance would seem to be incompatible yet find themselves in harmonious union in Eicher's art. In Göttliche Liebe (Divine Love), for example, Caravaggio's Crowning with Thorns meets a kissing gay couple from a pro-tolerance campaign in Berlin, while Botticelli's Birth of Venus is sampled together with a subway station in Frankfurt. In conceptual art production, the creative idea is central and its realization becomes secondary; in a final twist, Lob der Malkunst (Praise of Painting) elects this practice as its artistic lodestar. Eicher installs the painter Martin Kippenberger in the interior of Berlin's Paris Bar, where he poses as a dandy and presides over a clash between the different tendencies in the art of the twentieth and twenty-first centuries.