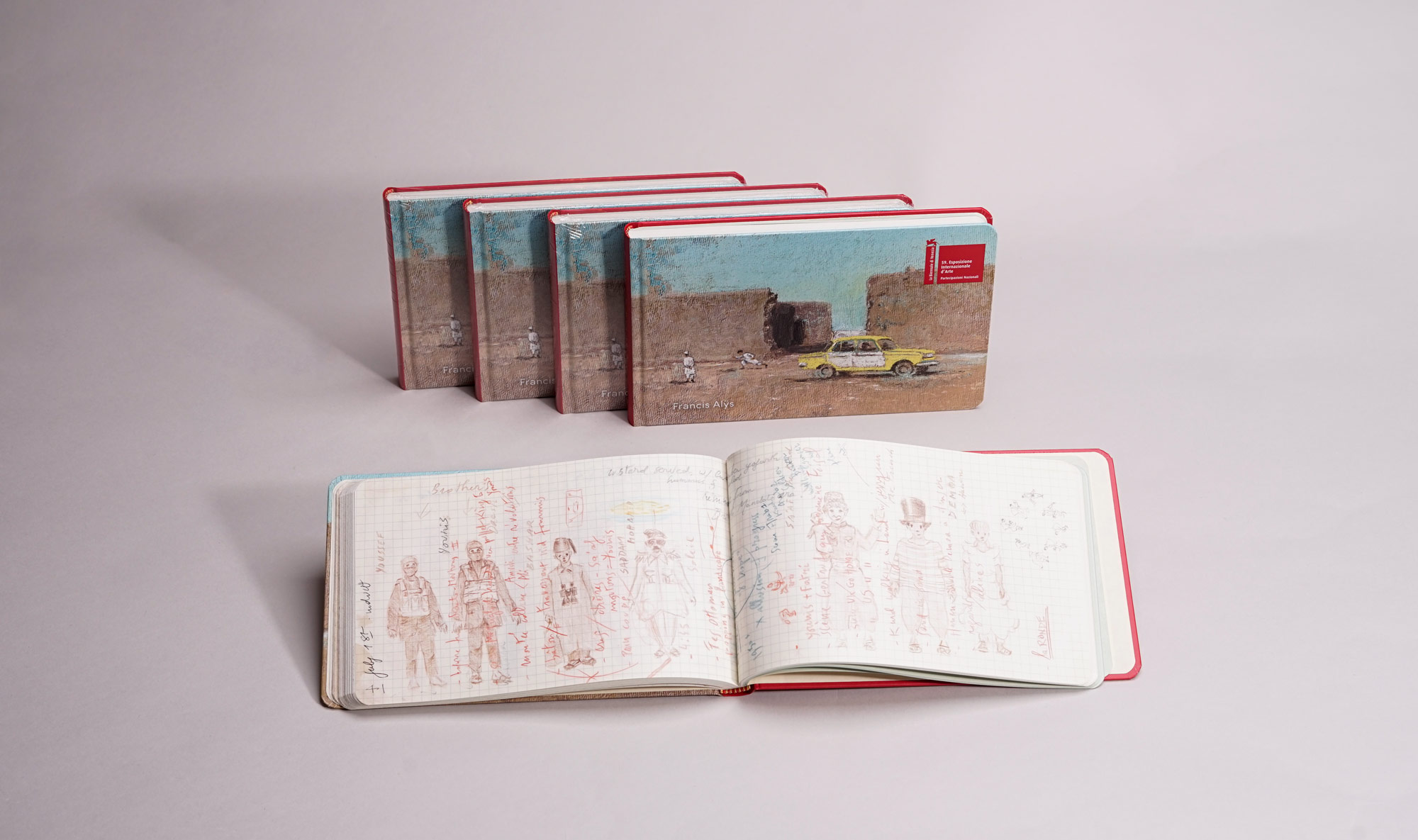 Francis Alÿs
The Nature of the Game
| | |
| --- | --- |
| Author(s) | David MacDougall |
| Design | Cristina Paoli · Periferia |
| Size | 18,5 x 11,5 cm |
| Cover | Hardcover |
| Pages | 208 |
| Illustrations | 90 |
| Language(s) | English, Dutch |
| ISBN | 978-3-96912-072-9 |
The Belgian artist Francis Alÿs (b. Antwerp, 1959) makes work that is as multifaceted as it is poetically subversive. Straddling the line between performative conceptual art and community intervention, his films and drawings chart the political and social realities of urban spaces. One of his most imposing long-term projects is Children's Games, for which he documents children playing all over the world, from Paris and Mexico City to the Yezidi refugee camp Sharya in Iraq. The richly illustrated book contains ideas and sketches he compiled in preparation for this series. It lets us glimpse into the engine room of his artistic practice, revealing key elements of his filmic poetics. An essay by the ethnographer and filmmaker David MacDougall embeds Alÿs's observations of children's play in the contexts of childhood studies as well as the history of ethnographic documentary film.
Francis Alÿs (b. Antwerp, 1959) is widely regarded as one of the foremost artists working today. His oeuvre, which has garnered numerous prizes and been featured in solo exhibitions around the world, encompasses films, photographs, performances, drawings, and paintings, many of them explorations of the social and political realities of urban spaces. Since 1986, Alÿs, who trained as an architect, has lived in Mexico City, where he moved after the major earthquake of 1985 to help in the rebuilding effort.
Francis Alÿs – The Nature of the Game is the official publication of the Belgian pavilion at the 59th Biennale di Venezia, curated by Hilde Teerlinck.
Out of Stock
Out of stock