You cannot add "Otto Dix in Baden-Württemberg -
Museumsführer" to the cart because the product is out of stock.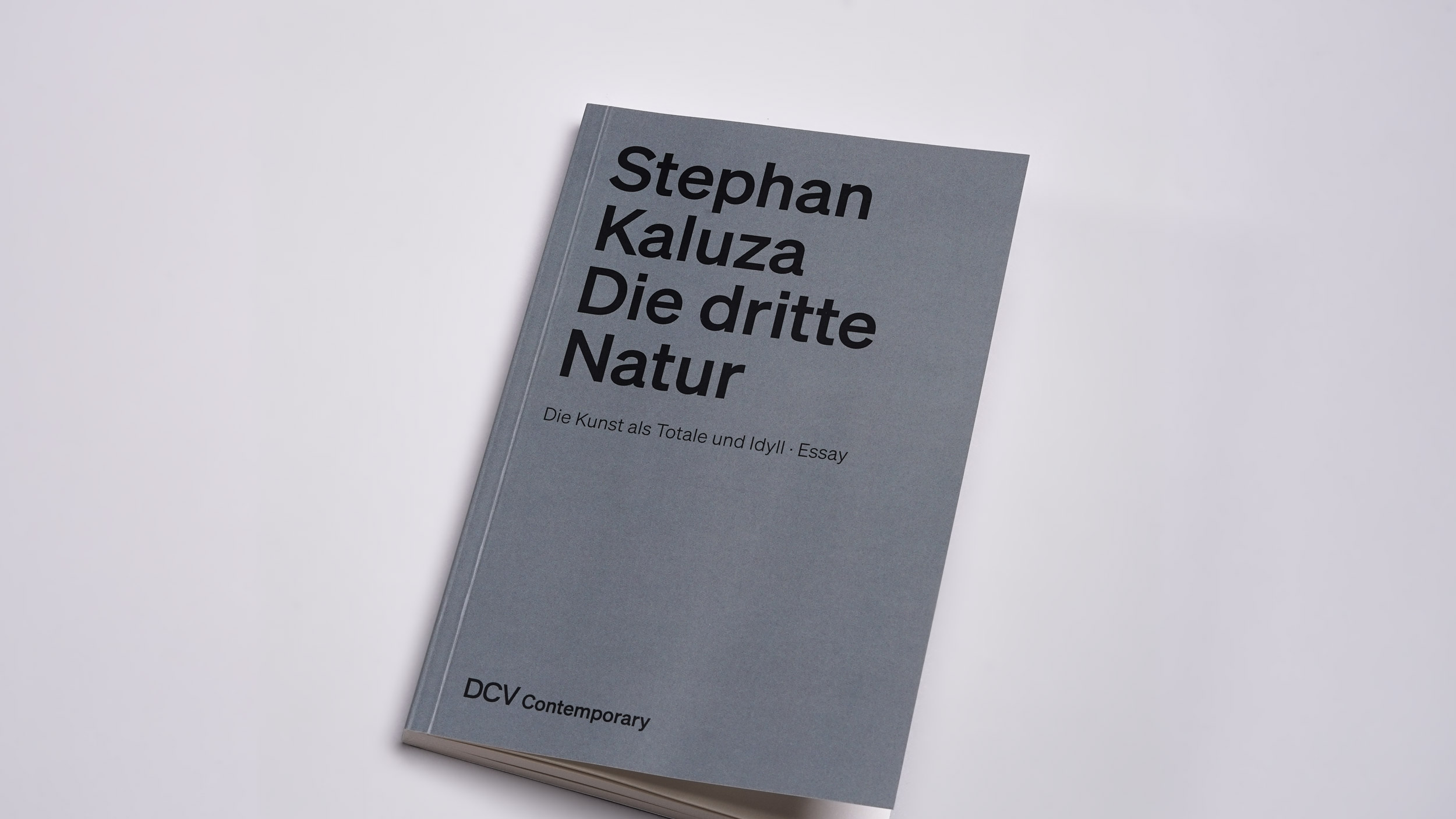 Stephan Kaluza
Die dritte Natur
| | |
| --- | --- |
| Author(s) | Stephan Kaluza |
| Design | Book Book, Berlin |
| Cover | Softcover |
| Size | 12 x 18 cm |
| Pages | 112 |
| Language(s) | German |
| ISBN | 978-3-96912-029-3 |
The Nature of Art as Totality and Idyll
The philosophy of nature is central to the artist Stephan Kaluza's (b. Bad Iburg, 1964; lives and works in Düsseldorf) work. As he sees it, there exists a succession of different natures: first nature is Kaluza's designation for a world as immediately felt by (early) humans, part of an encompassing and close-range experiential totality they labeled 'nature' and perceived as a physical, but also spiritual and emotional concatenation of events. Second nature is stripped down to an objective and utilitarian quality; nature becomes a resource, the basis of life, the environment. In a kind of linguistic turn, speech mediates a surrogate, an alternative world, that positions nature as culture's opposite; the former becomes replaceable in favor of latter. Yet this culture is far from devoid of yearnings for the immediacy that it has lost, and so develops an 'artificial idyllic nature' in turn. This third nature of the arts—a purely human nature—harks back to the archetypes of a first nature in escapism and totalized immersion.